Ryan Gerber is a Creative Director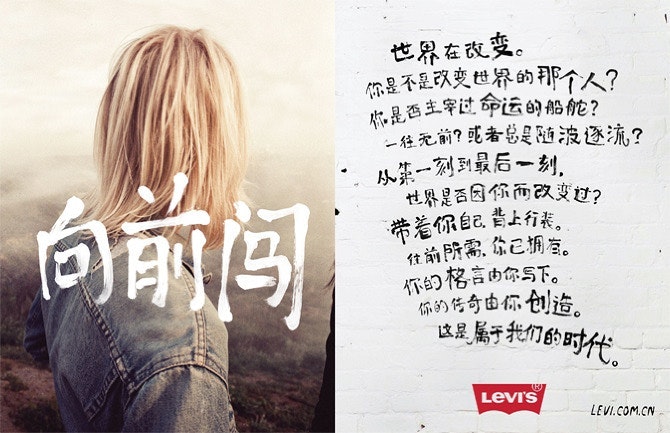 Levi's - Now is our time (Global)
Levi's - Now is our time (Global)
This was the first global launch of Go Forth.
Teams from all over the world came to PDX to crack this.
The resulting campaign was "Now is our time".
On a local level, it was then up to the individual offices to define what that meant for the region. In China, we pushed up against the term "2nd Generation" which is a negative term to describe the wealthy "second generation" rich kids, Government kids, etc. We wanted to flip the term and focus on the less talked about generation of doers. Those kids who were looking to add something to this beautiful, bizarre world. We wanted to celebrate these kids and reclaim the term. This of course, was derived from another important line in the campaign "They aren't Levi's til you do something in them" which became part of the launch.
Agency: W+K